Let's Celebrate – Spring 2020
---
New Clients
There's never been a tougher time to connect with new clients, so we are even more proud than usual to announce that we've started working with some fantastic new businesses over the past few months: 
Push is a subsidiary of our client Advncr- we've been helping Push with a Statement of Work and Ts & Cs and have also created a bespoke data processing template with a unique set of instructions. 
Starstruck Media is a digital, marketing and brand production company with a broadcast background and we enjoyed talking through indemnity and insurance thinking on a recent contract.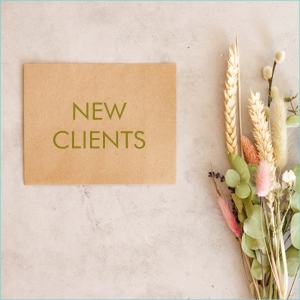 Whalebone Films are in-depth, visionary storytellers working around the world (when that's possible of course). We loved working with Whalebone to create template releases for their filming. 
Short Films London  It was a pleasure to work on a client contract for this collaboration of creatives who share a love of short films of all shapes and sizes from school, charity and corporate content through to ads, factual and observational docs as well as branding film trailers and tv promos.
Sisters with Transistors was a great project that saw us working with Anna Lena on a BFI financing deal to create a documentary about a remarkable untold story of electronic music's female pioneers. We absolutely love their company name too.
This is Novel is a premium audio content company combining podcasts, branded content and journalism to tell stories that make people listen and we enjoyed helping them secure an exclusivity deal with a contributor for an upcoming podcast series with the BBC.
Posted: Wednesday 27 May 2020
---
Client Awards
Congratulations to our lovely clients who've been nominated or won awards recently! 
Fulwell73 have been nominated in the "Best Comedy" category for the 2020 Televisual Bulldog Awards, for the Gavin and Stacey Christmas Special. That's well lush.
And Beano Studios have won two categories in The Drum Online Media Awards: Best B2c Website for Beano.com and Best Commercial Innovation for Beano Brain.
How cool to see three of our lovely clients on the nomination list for this year's podcast equivalent of the BAFTAS – the British Podcast Awards. We're rooting for you! Congratulations for making it this far to Studio 71, This is Novel and Dot Dot Dot. 
Posted: Wednesday 27 May 2020
---
A snapshot of client projects we've been working on recently
Craft Films: One Million Claps was a fundraising commercial appeal to raise money for the NHS right at the start of the lockdown and we were glad to help with commercial advice and music license clearance help. Craft did an outstanding job, on short turnaround too. 
Little Gem: We loved working on fast-turnaround commission Frontline Doctors, a topical film at the East London Covid Care Centre. We helped with various elements including codes of conduct and consent and filming protocols.  
Little Dot Studios: Amongst countless projects for LDS, we loved how Jimmy Carr kept us entertained for the first five weeks of lockdown with his Little Tiny Quiz Of The Lockdown and this was a great experience for us working on a production agreement for the first Covid-19 commission of our clients. 
Studio 71: Teen Monologues is a new CBBC drama and the writer's agreement was a fun project to be involved in. We're now working on a TLC Wedding Diary commission. 
Fulwell73: Peter Crouch and Abi Clancy will 'Save our Summer' in this brand new BBC show and talent agreements, presenter agreements, house band, composer and location agreements have kept us very busy this month.
Objective Media: Helping with their in-house teams' overflow in a busy pre-lockdown period, we worked with Studio Ramsay for Objective. We have been involved in a range of NDAs, vehicle loan agreements and casting for Gordon Ramsay's future food programme.  
Blink Industries: We've been working with Blink on Love, Death and Robots for Netflix and a BFI/C4 jointly funded commission involving puppetry and comedy which is going to be fab!  
The Connected Set: It was great to work on their first look deal with Banjay Rights, and now a tricky option agreement with a famous comics brand.
Posted: Wednesday 27 May 2020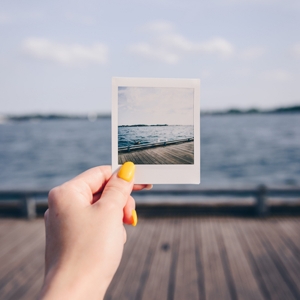 ---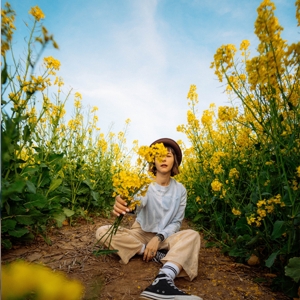 New Mint & Co Newbies
We're super excited to welcome three brilliant new members to the Mint Collective and our shiny new Operations Manager:
Jay Tallon Jay has many years of experience and has enjoyed roles with EOne Entertainment, Dentsu, BBC Worldwide, Sky, Fox channels, Apple and Amazon and several tech SME's. Jay brings a wealth of experience in TV, film, music and theatre, advertising and technology. Jay has experience of GDPR, media planning and buying, apps and tech agreements, as well as her extensive TV production, commissioning, financing and sales experience.
Jenny Parker Jenny joins from Clinton's Film and TV team, including a Channel 5 stint. Jenny brings valuable scripted experience in film and TV, including financing transactions, co-development and co-production deals, chain of title, development, rights acquisitions, options, talent negotiations, life rights deals as well as agreements for writers, producers, directors, contributors and locations for scripted and unscripted programmes.
Adrian Cogger Adrian has bags of TV and commercial experience having worked with Sky, Turner, Shine TV, ITV, BBC Studios and M&S, working across high value advertising, marketing and sponsorship deals, TV production, programme sales/acquisitions, channel carriage and format agreements and sports rights deals.
Jules Hammond Jules has joined us as Operations Manager, supporting Nicola, Maisy and the Mint Collective. She trained as a musician before working on the operations side of the record industry as product manager for a variety of labels. At theatrical data specialists Purple Seven, she oversaw client operations, before becoming Studio Manager for a creative agency. She is already getting us in top shape!
Posted: Wednesday 27 May 2020
---
Let's Celebrate – Winter 2020
---
New Clients
Since the late summer, we've loved working on an increase in projects for our established clients Blink Industries, Barcroft Studios and Fulwell 73 who have all been super busy. In terms of new clients, we're proud to announce we've started working with:
Brother Film Co. working with clients including Barbour, Audi, Nike, Redbull, Sky, we've been helping Brother with their next stage of growth, honing their Services Terms and Conditions, Privacy and Cookies policies and music licensing contracts for the production music side of their business.
CopC Productions a multi-platform production company partnering with major brands and creating events, podcasts and online media specialising in sport, comedy and entertainment. We've recently been helping with a podcast series fronted by a sports personality, funded by a brand.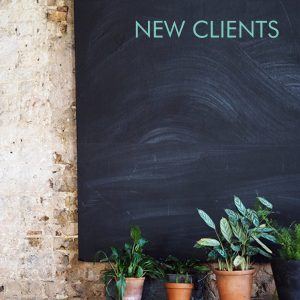 DC Thomson We started out with Beano (who are part of the DC Thomson group) and are now working with the wider parent company.
Endeavor Content provides content development, financing, marketing and sales services for TV properties, documentaries, feature films and podcasts. We're supporting their legal and business affairs' team with a busy workload for the next few months.
WDW Entertainment is an independent comms agency specialising in film, TV and theatre and publishing who partner with entertainment talent and brands, who we've been helping with a life rights exclusivity contract for a new doc.
Posted: Thursday 6 February 2020
---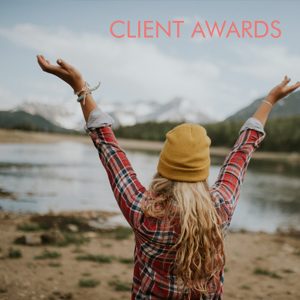 Client Awards
Congrats to our brilliant clients Little Dot Studios, Beano and Fulwell 73 for their awards nominations and wins:
2019 Rose D'or nominated finalist in the 'Best Social Media Video Series' category – Little Dot Studios for Ballybeg Post Office, Little Dot Studio's original online series
'Surf Girls Jamaica' picked up another award – 'Audience Choice 2019 Oscillation Impact Award' – Little Dot Studios 'Real Stories'
Lovie Awards finalist – beano.com
The Writer's Guild of Great Britain Writers Guild Awards 2020 'Best Children's TV Episode' for 'Danger Mouse, Series 2, Ep 39, 'Melted' – Beano Studios
Winning Silver in the PPA Scotland Awards 'Cover of the Year!' with their futuristic 4,000th issue! – Beano Studios/DC Thomson
Fulwell 73 – a 'Highly Commended' for BBC4's 'Bros: After the Screaming Stops'! – The Grierson Trust's Grierson Awards. The judges said: "A beautifully crafted exploration of identity and brotherhood."
Fulwell's Bros When the Screaming Stops also won Broadcast 2020 Best Multichannel Programme. Fulwell were also shortlisted for best independent production company.
Lemonade Money's Four to the Floor was shortlisted for best music programme at the Broadcast Awards.
Studio Something's A View From the Terrace was highly commended for best sports programme at the Broadcast Awards.
Posted: Thursday 6 February 2020
---
A snapshot of client projects we've been working on recently
Barcroft Studios: The new series of Extreme Love started on 3 January on we.tv and we enjoyed working on the contributor releases and location agreements for this series that looks at relationships with a twist!
Blink Industries: For this complex Netflix deal to bring a graphic novel, Deadendia, to the small screen, we've been involved in the intricacies of almost all business affairs as well as assisting external firms on the tax credit and financial aspects of this exciting project.
Fulwell 73: Auschwitz Untold in Colour aired in selected cinemas on 27 January  and then on More4 to commemorate the 75th anniversary of the liberation of the concentration camp. For the first time, black and white footage is colourised and shown with interviews with 15 Holocaust survivors.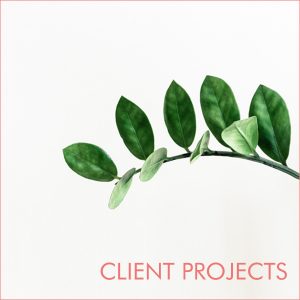 Lemonade Money: We worked on the Grime Gran contracts for this new series for C4.
Factory 42: We've been working on a variety of contracts for this Virtual reality experience at both the Science Museum and Natural History Museum as well as data and privacy policies.
Untold Studios: Assisting Untold with various feature film, writer and co-development agreements.
Kindling: assisting with various agreements including talent for Escape to the Chateau (the Christmas episode was one of our festive fave programmes).
Little Gem: How To Lose Weight Well for C4, now on its 5th Series.
Little Dot Studios: Amongst many projects for Little Dot Studios, we worked on the podcast agreement for C4's SAS Who Dares Wins which we were thrilled to see top the film and TV  podcast charts in January. We loved the episode on Exposure. We've also been working on a StoryFutures/BBC collaboration for a new VR project.
Posted: Tuesday 6 February 2020
---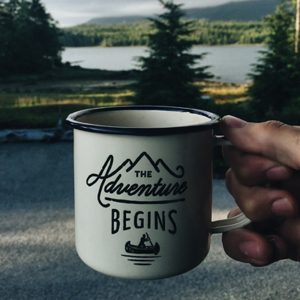 New Mint & Co Consultants
We're super excited to welcome two new members to the Mint Collective:
We'd love to introduce you to Vanessa Williams who joined the collective in early December. Vanessa spent many years at Fremantle, and brings a wealth of knowledge of commercial, merchandising, events & ancillary exploitation, including games and apps, and format exploitation.
Stacey Mitsopulos joined in January and with her ex-7Digital, C4's The Box and DHX Canada (Wildbrain) experience, Stacey brings brilliant digital/licensing/carriage/all things 'kids' to the team and is currently helping Little Dot with their Channel Management and Content ID side of the business.
Posted: Thursday 6 February 2020
---
Let's Celebrate – Summer 2019
---
New Clients
We've been working with some wonderful new clients over the last few months.
We are delighted to welcome …
Factory 42 – (a brilliant VR and immersive client for us, also involved in TV and digital)
Intygra – (new Scots-based production company with a BBC Scotland commission)
TAB Media – (shortform, branded, editorial, publisher of The TAB)
Untold Studios – (from ex founders of The Mill; VFX, TV, film studio)
Virunga Productions – (makers of the documentary of the same title)
Yami2 – (production company based in France working on a US/French/UK co production)
Posted: Sunday 15 September 2019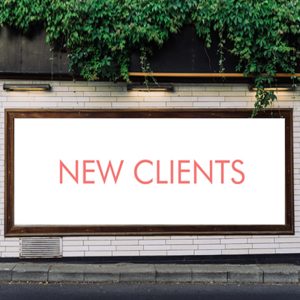 ---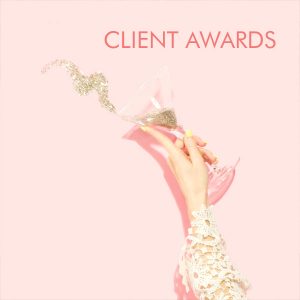 Client Awards
Our clients had a wonderful night at this year's Broadcast Digital Awards. The night's big winner was Barcroft TV which won awards for Best Original Web Channel and Best Factual Channel. Some of our other clients nominated across various categories were Beano, Fulwell 73, Little Dot Studios and The Connected Set.
Some other notable categories of the evening were:
Channel of the Year – This award went to BBC 4 which has shed its image as a stuffy channel for academics and landed its biggest audience ever and its first viral hit this year.
Best VR Experience – 1943 Berlin Blitz The BBC found was to use existing archival footage to create a realistic first person experience and achieve an incredible level of storying telling.
Best Comedy Programme – Fleabag Phoebe Waller-Bridge has received a tremendous amount of praise for Fleabag, but probably the most significant compliment from one of the judges was that it 'completely changed the comedy landscape'.
For a list of all the winners check them out here.
Edinburgh Television Festival Awards
Huge congratulations to our client Fulwell 73 for winning TV Moment of the Year for BBC Four Documentary ​'​Bros: After the Screaming Stops​'​. Watch​ their winning moment '​The English Conkers Crisis​'​ here! ​They ​also​ received a well-deserved nomination for Best Documentary Programme.
​Congrats also to our other wonderful clients Barcroft and Little Dot Studios.  Both were nominated for Online Channel of the Year – a new award for 2019 for outstanding UK online channel that commissions original, innovative & standout content; Little Dot Studios for Real Stories, and Barcroft Studios for Barcroft TV.
For a list of all the winners check them out here.
Posted: Sunday 15 September 2019
---
A snapshot of client projects we've been working on recently
Barcroft: 4Real contract for C4 digital output, Snapchat commissioning agreement
Beano Studios: scripted writer and option templates and framework advice to assist their scripted team with deal terms and negotiations
Blink Industries: various template agreements to support animated scripted productions
Fulwell 73: brilliant productions Pants on Fire for E4, on board the Royal Carribean for Billion Pound Cruise, a documentary about Manchester United legend Matt Busby as well as various other co-production deals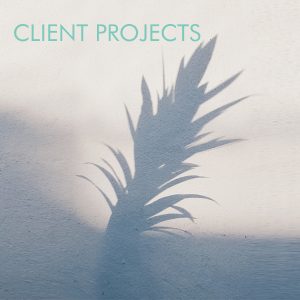 Lemonade Money: E4 You Tube digital terms for C4 commission Grime Gran
Up Creatives: a complex co-production deal for a VR project launching in Germany this week
Factory 42: help with various projects including set design contracts, employment contracts and an employment handbook
Untold Studios: supporting a film documentary with writer deals and chain of title review
Cut Media: drafting agreements with a VR specialist company and brand client for a bike-related VR installation for a bike retailer
Posted: Sunday 15 September 2019
---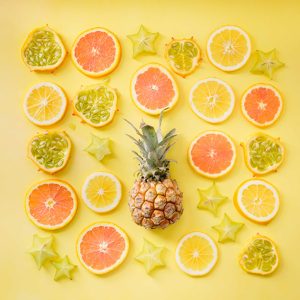 New Mint & Co Consultants
We're super excited to welcome three new members to the Mint Collective:
Henriette Conway has worked in music and events since 2000 and with her experience at Air Edel, Beggars and Instant Karma is well-versed in helping clients with anything music related and events related. She can assist with composer agreements, music licensing, music rights, artist performance agreements and clearances, exhibitor stand agreements, website T&Cs, venue hire agreements, performance agreements, sponsorship agreements.
Ellen Damle formerly Head of Legal for ITV Global Entertainment; Head of Legal  ITV Studios International and Senior Legal Adviser in the ITV plc Central Legal Team. With over 10 years at an international broadcaster, distributor and content producer, Ellen brings a wealth of experience in the television broadcasting and licensing sectors primarily with distribution, corporate and commercial work.
Katharine Lewis is a production specialist (formerly with roles in the legal teams at C5/Aardman/Tigress). Bristol-based Katharine has 20 years' experience in business affairs and started out as a freelance consultant last year following a 13-year career with Tigress Productions. Prior to Tigress, Katharine spent time at Aardman Animations and Channel 5. Katharine is a non scripted production specialist through and through.
Posted: Sunday 15 September 2019
---
New Clients
Studio Something – A creative agency and production company based in Scotland that 'prides itself on the unusual'
52 Films – 52 films is part of 52 Group and makes commercials, features, corporate and branded content
Blink Industries – A production company and creative studio producing brilliant commercials, music videos, short films, branded content and long from entertainment
Curve.Life – A company on a mission to help cancer patients feel better and live longer whatever the prognosis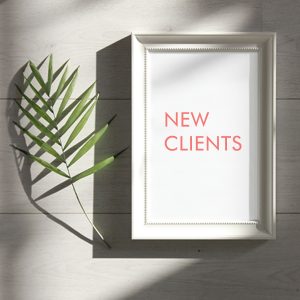 Ready to Air – Ready to Air specialises in securely streaming video content to the world's media and has recently branched out into production
Style Haul – A global marketing services and media company with a flair for storytelling; connecting brands to consumers with data-driven social content, with a broad network of managed influencer talent (particularly in fashion)
Cut Media – A creative content agency and producer, using cutting edge methods, "we go beyond the boundaries of imagination. This has enabled us to work with heavyweight brands such as Red Bull, Adidas, Jet2 and Continental along with some of the world's top athletes and performers. We don't take the easy route so when there is a creative vision in sight, nothing will stop us from exceeding all expectations"
Posted: Monday 8 April 2019
---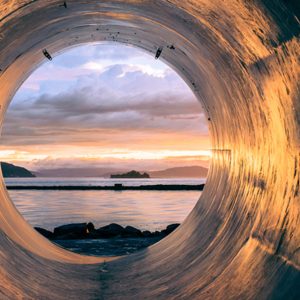 A Snapshot of client projects we've been working on recently
Beano projects, including a Netflix agreement and a co-pro deal memo for a scripted project
A co-pro agreement for 52 Films
Barcroft's agreements for programming for Channel 4, Unilever and location and contributor agreements for a Dave commission
Co pro deal terms for a Blink project
Interim cover at Brave Bison for Head of Legal & Business Affairs
Option agreement for Connected Set re optioning IP for an animation
Reviewing corporate video agreement for Craft
Reviewing corporate marketing and production services contract for Dude agency
Streamlining production and marketing services Terms and Conditions for clients Fat Free Media and Cut Media
Assisting Fulwell with various productions including a music programme filming in the US, ITV comedy development, casting protocols (including GDPR elements), artist agreements for a BBC3 pilot commission
Ongoing assistance with Kindling Media's C4 Escape to the Chateau
Negotiating Lemonade Money's C4 agreement re channel management and production for Four To The Floor social channels, drafting format option agreements
Pulling together a summary of platform and commissioner deal terms for Little Gem to help advise their development strategy
Access agreement for Peanut & Crumb with a major retailer for a Channel 5 programme
Working on agreements for Studio Something's football podcast show for BBC Scotland
Assisting Tab Media with their corporate marketing agreement
Ardimages music licensing agreement review
Barcroft Getty reviewing contractual use for images
Studio 71 podcast contract template
Posted: Sunday 14 April 2019
---
New Clients
We have welcomed more fantastic clients to our roster since our last blog:
Little Wander, comedy podcast producers moving into production
Serious Facilities, Scotland-based edit suite also moving into production
Wiser Films, production company specialising in transport related programmes
Music Alchemy, large scale event organisers specialising in the music space
Unscrypt, documentary filmmakers
Tim Pritchard Productions, production company making shows such as World's Greatest Train Stations
Bright Sites Consulting, Tech solutions provider helping clients optimise their digital presence
Posted: Tuesday 18 December 2018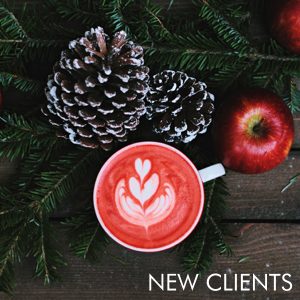 ---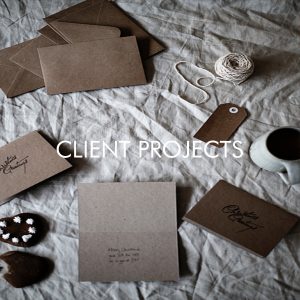 A snapshot of client projects we've been working on recently
Fulwell 73's programming for Stand up To Cancer, which this year raised almost £25 million.
Kindling Media (part of Spark) on Escape to the Chateau, recently nominated for a Broadcast Award
Christie HQ with their brilliant Sky Arts/BMG Suede Documentary "The Insatiable Ones'. We got a little bit star struck chatting to Brett Anderson at the premiere
Unscrypt on the development of a documentary series featuring a notorious freedom fighting organisation
Beano projects including the Sky kids series 'SO Beano'
Barcroft with numerous deals including licensing content to various digital platforms and apps, distribution and co-commission/distribution and working on their brilliant Facebook commission, Most Incredible Homes.
Little Dot Studios on various branded content deals involving social media talent, Random Acts commissions, channel management and content ID services contracts, content acquisition agreements and scripted developments
Tim Pritchard Productions on their new commission World's Greatest Train Stations for Channel 5
Ard Images on an exciting scripted drama commission for Sky made up of 10 X 10 minute shorts
Persona Productions on a scripted commission for the BBC, shot on location in Greece
Brave Bison with various channel management agreements
Studio 71 with talent and writer deals for a BBC3 commission
Posted: Tuesday 18 December 2018
---
Mint & Co News
We're delighted to have welcomed two new consultants to the Mint Collective:
Rosie Kangis: Prior to joining us, Rosie had in-house roles at Channel 4/Film 4/4 Rights, All3 Media and Disney. She has a wealth of brilliant distribution, acquisitions, rights and licensing experience, and has hit the ground running helping clients with distribution deals, SVOD license agreements and rights queries.
Karthi Perumal: Prior to starting her new chapter with us, Karthi trained at ITV PLC and spent several years at ITV, before moving to Sheridans where she has spent the last 5 years working in the renowned media and entertainment team. We're really excited about Karthi's arrival in January, and will be introducing her to the wonderful world of remote working over the next few months.
Posted: Tuesday 18 December 2018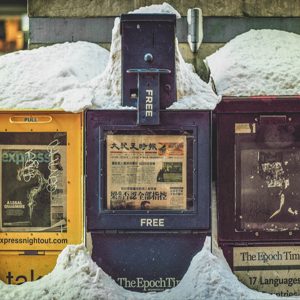 We donated 2% of net profits to the following 5 charities this year, chosen by the Mint Collective:
Grief Encounter www.griefencounter.org.uk
Small Steps www.smallsteps.org.uk
Bloody Good Period www.bloodygoodperiod.com
Huntington's Disease Association www.hda.org.uk
Doctors Without Borders www.msf.org.uk
---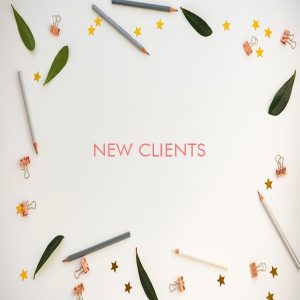 New Clients
We have welcomed more fantastic clients to our roster this quarter:
Barcroft Media and Barcroft Productions – creators, producers and distributors of factual and fact ent content and owner of online channels and platforms (including the UK's biggest YouTube channel).
Beano Studios – a new content business, driven by data, which creates, curates and delivers mischievous entertainment for kids of all ages worldwide.
The Connected Set, award winning next-gen indie, well known for making cross-platform shows, shorts and interactive projects such as How to be a Young Billionaire, for C4, and Ask Me Everything, for Snapchat.
360 production, part of the Rare Group, 360 have bases in London, Dublin and Belfast and make award winning factual documentaries and formatted factual series including Last Battle of the Somme, Digging for Britain and Contagion.
Booze productions, formerly Northcross Films, Boozed Productions specialises in making branded content programming with drinks brands for digital platforms.
The Telegraph – you know who they are!
Shortfilms London, creator of high-quality promotional videos for schools, nurseries and universities across London.
Curve Media, an unscripted production company, with permanent bases in London and Cardiff. Curve specialises in factual and entertainment shows such as Paradise Hunters and Salvage Hunters.
Kindling Media (a division of Spark Media) makers of popular documentary series including Escape to the Chateau.
Heartcore Fitness, boutique London fitness studio.
Posted: Wednesday 29th August 2018
---
A snapshot of client projects we've been working on recently
Fulwell 73's brilliant Training Days launched on You Tube for the world cup and viewing figures were immense. We really enjoyed helping with all the footballer agreements and general production advice. Stand Up To Cancer for C4 is the next project that we'll be working on.
We've been working with Lemonade Money on an MTV commission for a new series of MTV Raps.
We helped Kudos with several book option and script writer/format deals.
We worked with Barcroft Media with the set-up of a new channel Truly on a US network, together with an agreement with Snap and various distribution agreements.
We've been working on the super funny Stand Up Sketch Show with Spirit Media (ITV2 commission).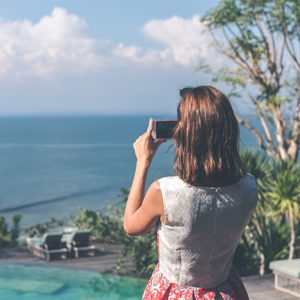 Christie HQ's new Suede documentary required agreements with Sky and BMG as joint copyright holders and some slight mind bending music advice.
Escape to the Chateau is heading back to our screens and we've been working with Kindling Media on talent agreements and general production advice.
Telegraph sponsored Pru Ride London and we helped with a talent agreement, as well as separate events agreements.
Little Dot have been as busy as ever rolling out new deals with media partners for channel management and Content ID services, in both the UK and US and acquiring content for their Real Stories app. On the production side, there has been a lot of scripted development work on various projects including writer deals, option deals, advice on brilliant new Facebook development experiment 'Ballybeg' based in a fictional Welsh post office.
Little Gem are in production on an exciting new entertainment show for Channel 4 (under wraps, involving a lot of self-shot material from contributors), as well as a new fly on the wall doc for Channel 5.
Gunpowder & Sky are starting to work with UK writers and we helped them with a format creator/writer deal.
Various clients asked us to help navigate updated releases and policies to help them comply with GDPR requirements and with our brilliant new data and privacy consultant, Husna Grimes, we've been able to add real value to clients and help them navigate this work.
Helping Heartcore fitness with their PRS licence.
Posted: Wednesday 29th August 2018
---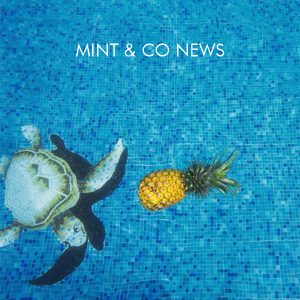 Mint & Co News
Aman Khullar
We have welcomed a brilliant new consultant to the Mint Collective, Aman Khullar
Aman trained at Charles Russell, before moving in-house. He spent many years working at Fremantle (formerly Talkback Thames) during its comedy making heyday (he worked on Ali G, Bo Selecta etc.). After leaving Fremantle he moved to PPL where he worked for 6 years as Head of Broadcast Licenses, negotiating PPL licenses across platforms. Since becoming a consultant, he has since worked at Avalon, Disney, and LeftBank Productions. We're very happy to have him as part of the Mint Collective and his broad range of experience, with 14 years spent in the industry, is fantastic.
She Can She Did Interview with Nicola
Nicola was interviewed by the young and talented Fiona Grayson, who set up 'She Can She Did' which in Fiona's words, "aims to put the spotlight on young women who have dared to go solo and start their own businesses in the UK". Nicola and Fiona sat in St John's peaceful garden (opposite Central Working co-work space at the Zetter) and talked about how and why she set up Mint & Co and the challenges and learnings along the way.
Mint Collective
We had a great Spring Gathering for the Mint Collective at Bourne & Hollingsworth in Exmouth Market, chatting over several glasses of vino and delicious nibbles, while having our profile photos taken for the website.

Posted: Wednesday 29th August 2018
---
Let's Celebrate – Spring 2018
---
New Clients
We have welcomed several amazing new clients to our roster, including:
Posted: Sunday 29th April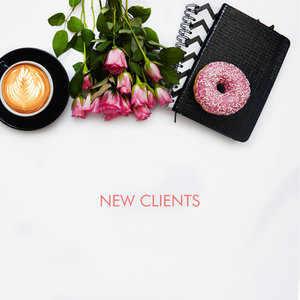 ---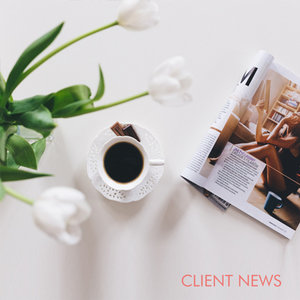 News from our clients
Little Dot Studios has added The Football Association to its ever-growing list of sports partners and will be managing the online video distribution and providing channel and video management services.
We've been working on Little Dot's Red Bull commissions, commissions for their own channel and app 'Real Stories', an All4 branded AFP commission for Honda, Channel 4 Random Acts commissioning, scripted development projects and numerous channel management and content ID contracts with their ever-growing number of clients in this space.
Congrats also to Little Dot Studios for the 2018 British Animation Award for Best Short Film Rabbits Blood.
Lemonade Money won best music programme at the Broadcast Awards, for Four to the Floor. We're currently working on 3 exciting scripted developments for Lemonade Money.
We loved working on Little Gem's "How to Get Rich Quick" for C4, "Famously Unfit" for BBC and Sport Relief and "Truth or Mare" for BBC3. Congrats to Little Gem for their new hire Kate Maddigan, as Head of Entertainment.
Yakka Dee Limited have signed with BBC Worldwide to distribute their lovely children's animation "Yakka Dee"
We've been busy working across several shows for Fulwell 73 who were re-commissioned by the BBC for new music show "Sounds Like Friday Night", commissioned by Channel 4 for Stand Up To Cancer live TV telethon and are soon to release You Tube Red's Training Days with comedy legend Jack Whitehall.
AFL Films have gone into production on their BBC commission 'They've Gotta Have Us" a brilliant documentary series which brings together, for the first time, an ensemble cast of some of the biggest and most notable black artists in cinema today.
We've helped TI Productions' distribution arrangements for Trevor Hardy (A&E).
We've helped Kudos with various script writer and book option deals.
Posted: Sunday 29th April 2018
---
Mint & Co News
We're excited to announce that we've welcomed 4 brilliant new consultants to our growing Mint Collective:
Louise worked at Olswang for over 10 years, specialising in media related advice across a range of platforms, including film, tv, publishing and online. She worked closely with film and tv clients, providing script reads and reviews of early edits of filmed content – from kids tv to award-winning films such as Slumdog Millionaire and Philomena. Since leaving Olswang, she has worked with a major newspaper and specialises in pre-publication advice and negotiating publishing-related contracts.
Before becoming a consultant, Sarah worked as a business affairs advisor at the BBC, followed by in-house roles at ITV and BBC Worldwide, before moving to Princess Productions. Here, she spent 7 brilliant years in the business affairs team, becoming Head of Legal and Business Affairs. Sarah's broad experience spans development, production and exploitation across all genres (scripted & non-scripted) for UK based independent producers.
Sam trained at Norton Rose before making an early leap in-house to Polygram Records (now Universal Music), focusing on the legal complexities of the music industry. After Polygram she moved to BBC Worldwide, before joining Sony Music. She spent almost a decade there, in the advent of the digital music era. As well as becoming a pro at all things digital, she worked on many bespoke and innovative projects (such as 1D Day with One Direction) and on Simon Cowell's online global talent search initiative, YouGeneration. She also covered brand partnerships, including the 2012 London Olympic campaigns, and Vodafone's 30th anniversary celebrations. Since leaving Sony, Sam's been working as a consultant focusing on music streaming services (music licensing, partner relationships and some business development).
Husna carried out her training contract at Richards Butler (now part of Reed Smith), qualifying into the Media and Technology team in 2007. She moved to Channel 4 in 2009 and spent over 7 happy years there, providing legal advice around regulatory, governance and trading matters, with a particular focus on data protection. After moving out of London, Husna became a consultant and provides data protection and privacy guidance to a varied roster of clients.
Posted: Sunday 27th April 2018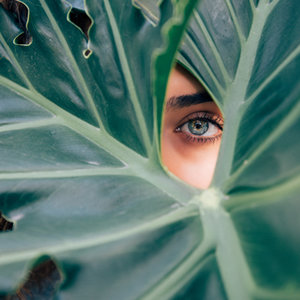 ---
Let's Celebrate – Autumn 2017
---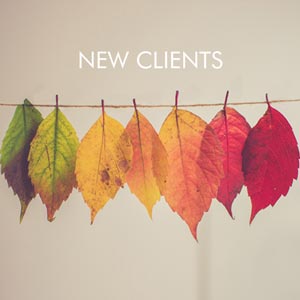 New Clients
We've added some amazing and varied new clients to the growing Mint and Co client roster, and we're really proud to be working with these brilliant, dynamic companies:
*AFL Films, brand new production company co-founded by Simon Frederick (photographer, and producer of Black is the New Black for BBC2) and Shurwin Beckford (previously co- founder of Hey Buddy)
*Fulwell 73, London-born production company, makers of Youtube mega hit Carpool Karaoke, and a whole host of other record breaking TV, documentary, and film productions
*Global Witness, a not-for-profit using their film-making skills to uncover illegal environmental practices and human rights abuses across the world. In the spirit of supporting Global Witness' projects, Mint & Co are donating 5% of all bills back to Global Witness' great cause
*Gunpowder & Sky, an independent global studio based in the US and recently launched in the UK, dedicated to creating, marketing and distributing video content unrestricted by form, genre or platform
*Spirit Media, a multi award-winning multi-platform content production and audience building company founded by ex-Endemol execs Peter Cowley and Matt Campion
*Wall to Wall, long established producer of top rated, award winning, cross-genre programming and films including the hugely popular Who Do You Think You Are and Long Lost Family
*We are Delightful, a new influencer marketing agency in the food and drink space, partnering brands with talented food creators.
Posted: Tuesday 31st October 2017
---
Some news from our clients
*Fulwell 73's brand new BBC1 Friday night music and sketch show 'Sounds Like Friday Night' (first episode aired 27th October) has started, great to be working on this show for them.
*TI Productions (Time Inc's production company) were commissioned by A&E for a programme about a serial killer, for the C&I channel, we look forward to seeing it soon.
*Little Gem have been commissioned by BBC for Sport Relief, a programme which will follow a group of celebrities on a health and exercise challenge, and we've been working away at series 3 of How To Lose Weight Well and new C4 programme with Dave Fishwick 'How To Get Rich Quick'.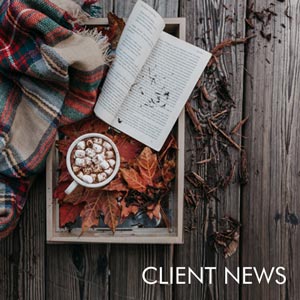 *Lemonade Money have been commissioned by MTV to produce "Yo MTV Raps LONDON for MTV based around their event of the same title, in their trade mark fresh and vibrant style.
*Little Dot Studios' "My Epic Room Makeover" For All4 (AFP with Wickes) is brilliant, check it out here, from Bollywood themed rooms to houses of horror. Little Dot Studios also featured in Broadcast in October, highlighting their amazing growth and new drive to commission premium content for their own channels, as well as acquire and distribute catalogues of content for producers and distributors.
Posted: Tuesday 31st October 2017
---
Mint & Co
We had our first event in October for clients and friends of Mint & Co at Drink Shop & Do, it was a fab evening. Thanks to all those who came for making it a fun night, and to Sounds Familiar for our 80's 90's and noughties themed music quiz!
Here are a few pics from the night: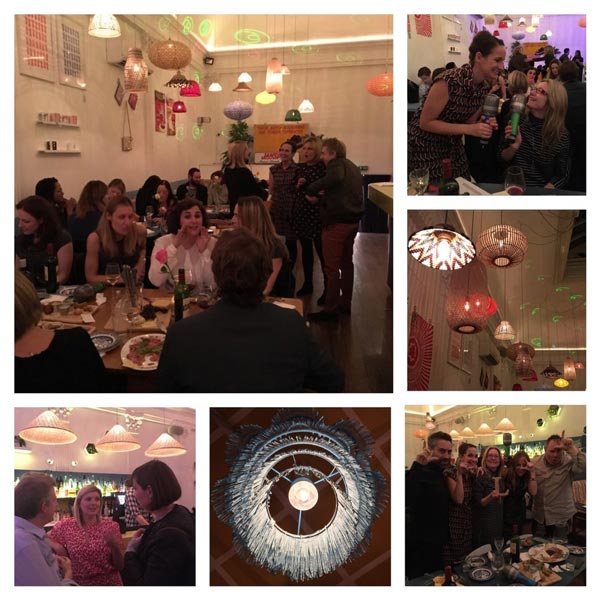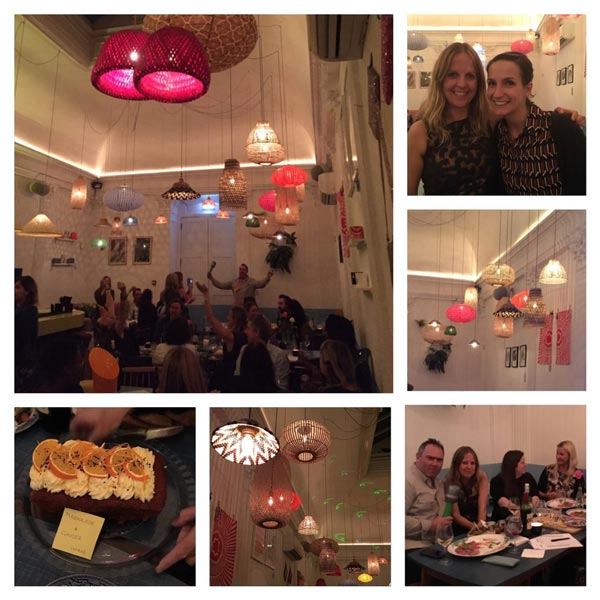 Posted: Tuesday 31st October 2017
---
Let's Celebrate – Summer 2017
New Client Announcements
We're really excited to be working with our fantastic new clients in the TV, online and branded space:
* Time Inc's TV production arm
* The Wagon, they 'make f*cking amazing content', enough said
* Red Earth Studio, producer of branded content, commercials and documentaries, crafting films that 'engage, move and motivate'
* Factory Films, producer of content for TV, mobile and online including 'Skin Deep' for BBC3, and Bad Snappers for Snapchat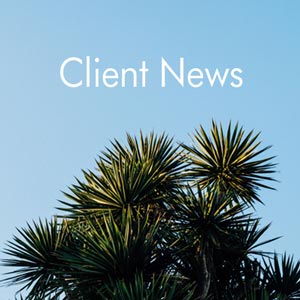 * Northcross Films, a production company at the forefront of the popular science genre
* Yeleenek Media, a start-up production company producing educational gaming-related YouTube content
* Daniel Sharp, Producer and Media Entrepreneur
Also with Book On a Tree, a unique storytelling and literary agency focusing on children's stories
And culinary consultancy Cake Liberation, creating unique 'flavour profiles' and foodie events for brands
Posted: Friday 9th June 2017
---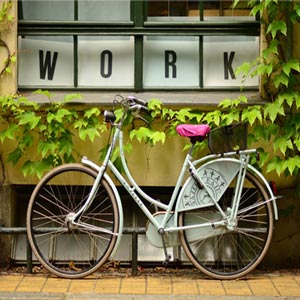 Mint & Co News
Mint Collective
We're delighted to welcome Naomi Scott-Salisbury to the Mint Collective. Naomi worked for several years at RDF/Zodiak and Fremantle in-house, before recently becoming a consultant and joining the Mint Collective. Her production experience across programmes including Celebrity Juice, Through the Keyhole, The Secret Life of 4 Year Olds, Wife Swap and Shipwrecked, will be invaluable to our growing team.
Apps
*We've set up our own Slack channel for the Mint Collective to chat and share knowhow. We recommend this platform for business teams to communicate in a different, more interactive and informal way to traditional emails.
*Our fab tech savvy VA, Lynsey Campion, has recently sent us all a link to Gmail's video – literally sending emails by video in Gmail. We think this could be a good way to reduce wordy email traffic and increase personal engagement. When we're feeling brave enough we'll be experimenting!
Posted 12 June 2017
---
Client Congrats
* To Little Dot on their Silver British Arrow award for Evolution of Stunts (All4/Honda), their nomination for a Broadcast Digital award for Driven to Distraction (Aviva/All4) and their growing social media channel management and content ID business, securing deals with various producers and key distributors worldwide.
* To Factory Films for their Broadcast Digital award nomination for 'Bad Snappers' for Comedy Central with The Cramps.
* To Lemonade Money for their hilarious Hotline Tings Comedy Central commission for Snapchat and their 'Oh My Gosh' programme for RedBull https://www.redbull.com/gb-en/projects/ohmygosh, and to Little Gem for their re-commission of Series 3 of How To Lose Weight Well for Channel 4.
Posted 12 June 2017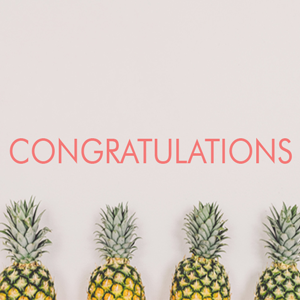 ---
Let's Celebrate – Spring 2017
New Client News
We're very happy to have started working with:
Big Earth Productions: best known for their epic travel documentaries including 'The Long Way Down'. Their beautiful documentary, Prince Harry's Africa, aired on ITV on 19th December 2016, showcasing Harry's work with the Sentabale charity over the last decade
MPH Film: best known for delivering compelling content to brands and agencies
Christie HQ, the production company of esteemed director Mike Christie: creating 'documentaries and films that move the heart and mind and jaw dropping short form for some of the world's biggest brands'
Posted: February 2017
---
Congrats to Lemonade Money
At the Broadcast Awards 2016, Lemonade Money won Best Music Programme 2016 for their youth music show Four to Floor. Congrats to Lemonade. You can catch series 1 and 2 here.
Posted: February 2017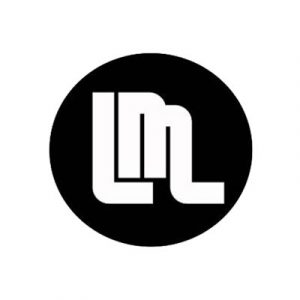 ---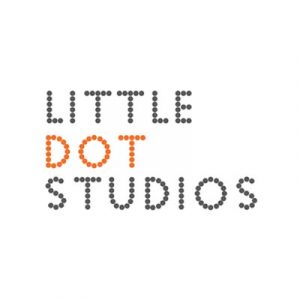 Little Dot Studios
*Little Dot created these great videos for the Guardian, about Canada's music scene.
*This set of shorts for All4 with Damien Walters & crew's fantastic stunts are totally compelling.
*This earlier Damien Walters' stunt won a Broadcast Digital Award – he is one brave guy. And well done Little Dot Studios!
Posted: February 2017
---
Little Gem
Little Gem's second series of How to Lose Weight Well has done brilliantly. If you're in need of any diet inspiration to shed those Winter pounds, check it out here.
Posted: February 2017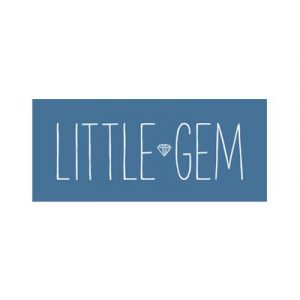 ---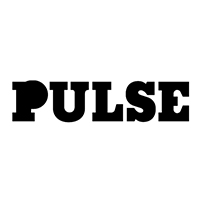 Pulse Films
In light of recent announcements coming from the US, this hard hitting documentary from Pulse "United States of Hate: Muslims Under Attack" is particularly topical and poignant.
Posted: February 2017
https://www.mintandco.co/wp-content/uploads/2017/11/pattern-2-pink.png
668
861
jamie
https://www.mintandco.co/wp-content/uploads/2020/08/mintco-logo-new.png
jamie
2017-11-21 23:44:47
2021-03-02 12:08:01
Let's Celebrate