The Mint Collective are a team of experienced business affairs consultants, with in-depth industry knowledge and an approachable, can do attitude. We're passionate about what we do and love to help with the bits you (probably) don't always love quite so much. We look forward to working with you.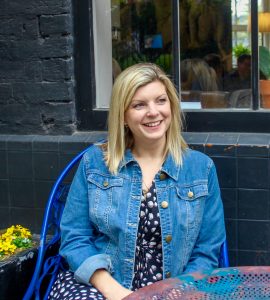 NICOLA HARTLEY
Founder/Director & Business Affairs Consultant
Nicola moved to Endemol UK as Legal and Business Affairs Executive for 3 years and then to Jamie Oliver Limited for 6 years as Senior Legal and Business Affairs Manager for Fresh One Productions, Fat Lemon, Fresh Pictures and Jamie's Youtube and MCN channels.
Nicola set up Mint & Co in 2016 with a vision to provide accessible, commercial business affairs support for the media and creative industries, whilst championing a flexible working ethos.
Is: down to earth, positive, tenacious and unfailingly calm in any crisis.
Loves: Interior design, the sea, good wine and her cat Lethal Basil.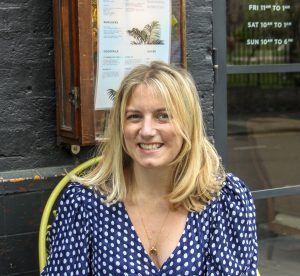 DEBBIE FINE
Marketing and Operations Consultant
Business Affairs Consultant
Trained at Clyde and Co, and moved to ITV on qualification, spending 8 happy years working in the Commercial legal team. Debbie supported the teams that monetised ITV programmes via advertising, sponsorship, product placement, and commercial partnerships.
A Jack(ie) of all trades by nature, she joined Mint & Co in October 2017 to help with marketing and operations, together with business affairs in her specialist areas.
Is: a chatterbox, no-nonsense, question asker and solution finder.
Loves: writing quizzes, spending time with her young family, fitness fads, consuming all sorts of content.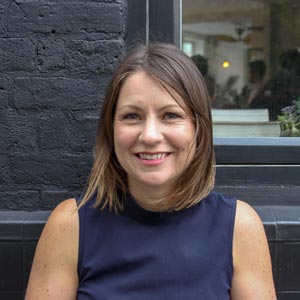 SARAH LEACH
Business Affairs Consultant
After completing the LPC and an LLM in Entertainment and Media Law, Sarah became an in-house business affairs advisor at the BBC. She enjoyed roles at ITV and BBC Worldwide before moving to entertainment specialists, Princess Productions where she spent 7 brilliant years in the business affairs team, becoming Head of Legal and Business Affairs.
She now works as a freelance Business Affairs Consultant, specialising in development, production and exploitation across all genres (scripted & non-scripted) for UK based independent producers.
Is: Pro-active, reliable, friendly and persuasive.
Loves:  Sun, snow, family, gin and Axl Rose.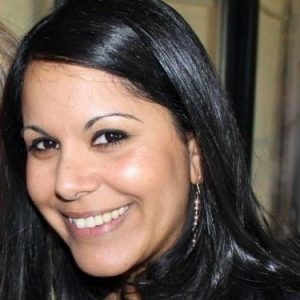 HUSNA GRIMES
Business Affairs Consultant
Husna carried out her training contract at Reed Smith, qualifying into the Media and Technology team in 2007. She moved to Channel 4 in 2009 and spent over 7 happy years at the broadcaster, providing legal advice around regulatory, governance and trading matters, with a particular focus on data protection. Since moving out of London, Husna has been working as a consultant and provides data protection and privacy guidance to a varied roster of clients.
Is: quick thinking, full of energy, sociable.
Loves: living in the countryside, social running, and vegan cooking.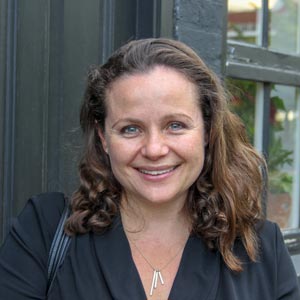 LOUISE LAMBERT
Business Affairs Consultant
Trained at Olswang and qualified into the Media Litigation team in 2006. After a further nine years at the firm, Louise decided to go it alone as a freelancer and took a contract with a major national newspaper publisher in their editorial legal department.
She has worked on a broad variety of work across a range of media platforms, including publishing, film, television and online. Louise specialises in advising on media content, as well as negotiating large numbers of publishing-related contracts each year.
Is: Pragmatic, chatty, energetic, the person who people turn to when they need advice.
Loves:  Nesting at home, days out in the fresh air, cheering on her children at swimming and football respectively and spending time (alone!) on her yoga mat.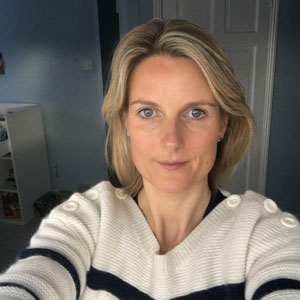 ROSIE KANGIS
Business Affairs Consultant
After finishing her training contract at Eversheds Sutherland, Rosie spent 6 years at Channel 4. She worked in several parts of the business, spending time at Channel 4 International, Film Four, and 4Rights with a focus in each on distribution and rights.
After leaving Channel 4, Rosie moved to All3 Media, working on all issues arising from the exploitation of the All3 Media catalogue, and then spent the 2 years at Disney, working in the Media and Distribution department. Rosie also has experience across the full range of commercial issues including IP/data protection/commercial contracts and services agreements.
Is: Resilient and calm under pressure.
Loves:  The sea and 6Music radio station.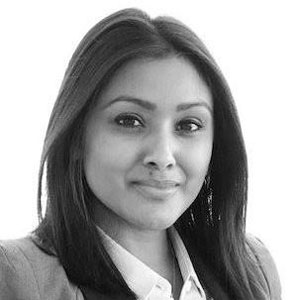 KARTHI PERUMAL
Business Affairs Consultant
Karthi started her business affairs life at ITV, where she worked as an Executive on the commissioning and acquisition of programmes for all ITV platforms. She was awarded a highly coveted in-house training contract and spent her commercial litigation and corporate seats at Olswang and DLA Piper respectively.
A year after qualification, she moved to media specialist law firm Sheridans, where she has spent the past five years as an Associate. At Sheridans Karthi advised on commercial and intellectual property issues associated with the development, financing, production and monetisation of cross platform content. Clients included production companies, broadcasters, content distributors, and talent. Karthi will be joining Mint & Co in January 2019.
Is: Loyal, determined, committed, enthusiastic, creative, and fun.
Loves:  Spending time with family and friends, going to the cinema and theatre, oil painting, yoga, running, and eating (lots of) cake!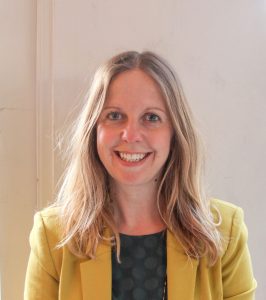 Dabbled in Acting/Theatre before joining ITV and then on to Jamie Oliver Limited as a PA/ Team Assistant, supporting various Jamie Oliver businesses which included Fresh One Productions & Jamie Magazine.
Is: super organised (at work anyway), a people person, fun and incredibly kind.
Loves: exploring, sea and sunshine, taking thousands of photos of her travels with no technical ability but a keen eye, and Eurovision. Yes, Eurovision.
Through our Mint Partners, we can connect you to people who can help with other aspects of your business – such as production talent searching, production support, specialist compliance advice and IP innovation strategy.